solid wood


plywood etc


veneer


flooring


glue


hobbywood


home > voorraad > massief hout >


BLACK KORINA
LIMBA BARIOLÉ


Limba is a medium dense light coloured species from West Africa. Sometimes in the centre of the tree the wood is darker. That 'dark wood' is called 'Black Korina'.

Black Korina is very populair amongst guitar builders because of it's appearance and exeptional sound qualities.

Downside: it is extremely vulnerable for wood worms...





IN STOCK
Black Korina solid wood
in stock.
Each piece has an pricetag. Prices depend on quality and pattern.


Black Korina veneer.
Not in stock.


Black Korina veneered plywood.
Not in stock.




tag: Limba bariole korina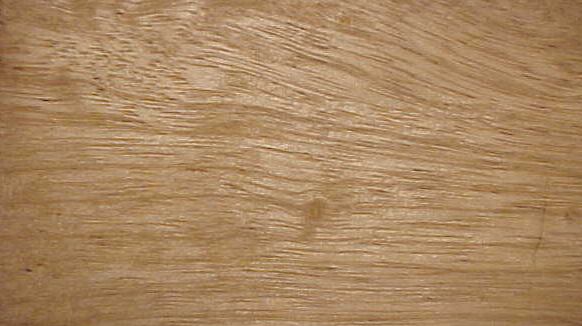 Botanical name:
Terminalia superba.
Coming from:
West Africa
Dentisity:
470-660 kg/m3 at 12 % moisture.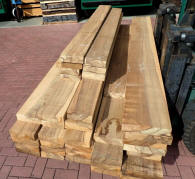 Bundle Black Korina
foto 2 foto 3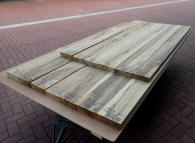 Same wood after planing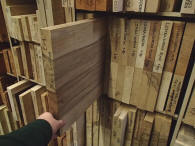 Guitar bodies in Black Korina.
Dimensions: Length about 45+ cm, width about 36+ cm, thickness about 43 mm, plained.
Remark: these boards are glued together from two narrower boards.
Price: see tag at the boards head.

By the way: we have a lot more in
guitar body boards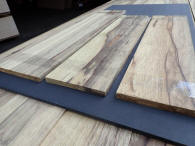 Sets for tops
2 corresponding pieces, planed.
Can be 'mirrored' for a guitar top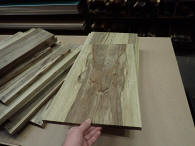 We also have glued tops
with a 'mirrored' pattern.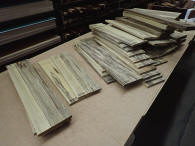 And lots of planed boards






Log Korina
Beautifull log - but sold completely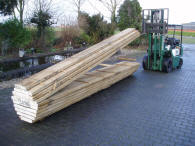 We used to sell logs, but logs are no longer available.
pic 2 pic 3